What are the Best Marijuana Strains
Review of the Best Marijuana Strains High in CBD
Cannabis usually consists of different kinds of cannabinoids which are chemicals that are responsible for the varying qualities of cannabis strains. For example, THC or Tetrahydrocannabinol is known to cause euphoric effects in the body. On the other hand, CBD or cannabidiol induces a state of relaxation.
A lot of people prefer to use marijuana strains high in CBD in order to treat the symptoms of pain, nausea, headaches, anxiety, muscle spasms, epilepsy, and stress. For this reason, the practice of growing different kinds of marijuana strains high in CBD from auto flower seeds is becoming common. It can be overwhelming to pick the best one.
This article will discuss some of the best high-CBD cannabis strains.
Harlequin
Harlequin is a Sativa marijuana strain known for its prominent CBD expressions. One of the most popular CBD strains available, this one creates a state of high alertness with minimal euphoria. People grow Harlequin marijuana seeds for its high CBD expression and to achieve ultimate relaxation.
Harlequin owes this property to the ratio of CBD to THC in its composition. It tests around 5:2, which means THC is pretty low in this strain. Harlequin will act as a tranquillizer to your mind and allow you to relax for extended periods of time.
Cherry Wine
If you want to try a marijuana strain that literally smells like cherry and wine, this one is your pick. The composition of this strain includes 17% CBD and less than 1% THC, which means that the effects are far more relaxing than stimulating.
Cherry Wine can help relax your mind and muscles without causing drastic effects on your body.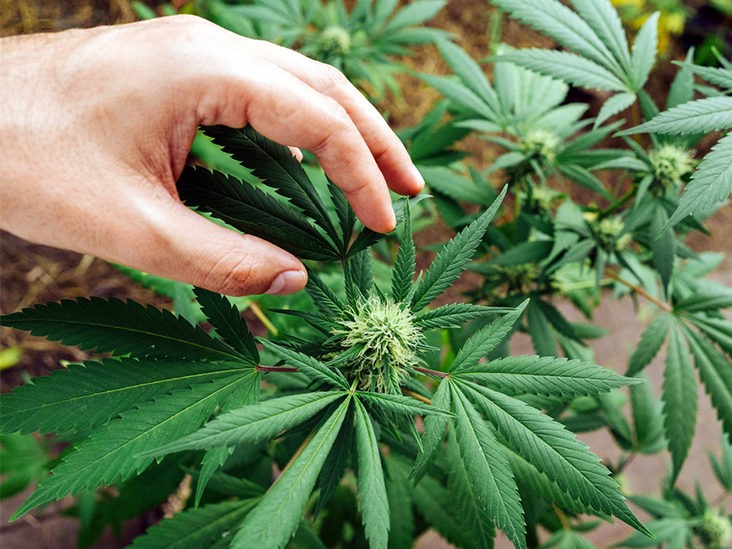 Lifter
Among the list of high-CBD cannabis strains, Lifter is one of the newest additions. This one contains 16% CBD with next to no THC, making it a pure CBD strain. Despite its relaxing effects, you will still retain your focus and concentration, so it's a good strain for when you have an exam or are working.
Ringo's Gift
Named after the founder of SoHum Seeds, activist, and CBD specialist – Lawrence Ringo, Ringo's Gift is a hybrid cross between two marijuana strains, ACDC and Harle-Tsu. The average CBD-THC ratio of this strain is 24:1. It is an ideal cannabis strain for people who want to experience pure CBD smoke.
Harle-Tsu
Among strains with higher CBD, Harle-Tsu is an honourable mention. Harle-Tsu is an award-winning marijuana strain due to its balanced effects of CBD. It was named the best CBD flower at the 2014 Emerald Cup.
Upon laboratory testing, it was found that Harle-Tsu contains around 21.05 CBD and 0.86 THC. Effects of this strain include an enhanced mood, better focus, and lower anxiety.
Sour Space Candy
If you are taking cannabis to alleviate symptoms of anxiety and depression, Sour Space Candy will do the trick. The name of the strain goes well with its aroma, considering how sour it is. The strain is high in CBD and contains 17% CBD, according to the labs. There is only a trace amount of THC.
This one is popular among people who struggle with mental health disorders.
Sweet and Sour Widow
The dichotomy of sweet and sour is exactly what this strain offers. Sweet and Sour Widow has a CBD: THC ratio of 1:1, which means that it offers the best of both worlds. Lying in the middle ground of both cannabinoids gives it an edge over other strains.
While it will relax you and maintain your focus, Sweet and Sour Widow will also induce a slightly euphoric effect without sending you over the moon.
Stephen Hawking Kush
Stephen Hawking Kush is an Indica-dominant strain that offers mild, relaxing effects. This unique strain is somewhat similar to Sweet and Sour Widow in that it offers both euphoric and soothing effects.
ACDC
ACDC is easily one of the favourites among cannabis users. It contains 14% CBD, which assists in alleviating symptoms of stress, anxiety, and pain without the euphoric effects of THC. People have described the effects of the strain as happiness-inducing.
Cannatonic
Cannatonic varies in its CBD: THC ratio as labs have tested it is from 5:1 to 1:1. This variation gives an added advantage to Cannatonic. Some people use it medicinally to treat symptoms of anxiety and depression, while others use its enjoyable effects to have fun.
Growing different marijuana strains from weed seeds is an art. Since there are many varieties of cannabis out there, this list will help you find the one best suited for your needs.