Cannabis Candidate Traits: Dos and Donts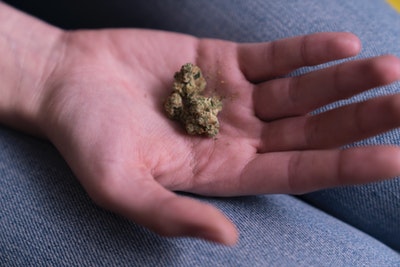 Cannabis Candidate Traits: Dos and Donts
The marijuana industry is booming and hundreds of thousands of jobs will be added to the cannabis industry all over the country in the coming years.
Currently, there are around 200,000 cannabis jobs in the United States. That's just about the same number as full-time librarians and kindergarten teachers combined and more than three times the number of people currently working in the coal industry.
As more states ramp up their production and laws continue to change to support the growth of the industry, there will be a continued opportunity for people who want to work hard and passionately as budtenders, growers, and extraction technicians, or pretty much any other field, to find positions in the industry.
But even with a lot of job growth, landing a job in the marijuana industry is still highly competitive. Read on for guidance to help you stand out in the right way.
Make Sure You Use Great Communication Skills
Many people who want to be in the cannabis industry tend to fail when it comes to following through with the jobs they have applied for. Not only will you need to send in your resume and cover letter, but you will also need to make sure you promptly respond when these companies contact you up about these positions.
When you are applying for a job, make sure that you check your email regularly and respond in a timely manner if a potential employer reaches out to you. If you take more than 24 hours to response, most likely, they will just move on to the next resume in the pile.
Take Time to Craft a Nice Resume
When you are applying to a cannabis job, it's important that you shape your resume to represent your applicable skills and talents as they apply to the cannabis industry.
Get a resume review and learn how to update your existing CV for the cannabis industry. You will need to be able to express all of the relevant skills you have for the position, even if this is your first job in the cannabis industry.
Try to let the potential employer know that you are able to communicate well with customers or that you pay close attention to details, and that you are consistent and reliable.
Make Sure You Follow Directions
Following directions is a skill that many of us have trouble with. After all, it's easy to skim the instructions and pick and choose how you want to respond to something.
But when it comes to job postings, it's especially important that you follow all of the directions completely. Many employers will have pre-screening questions, with minor things like 'Give Details on your experience' into their job posting as a way to weed out some of the candidates easily who do not follow instructions or are too lazy to explain their past experience and why they should be considered for this cannabis job opening.
They believe that if you can't follow directions while you are applying for a job, that you would be unlikely to follow directions one you were hired. Take the time to apply exactly how they ask you to and read every word of the instructions.
Try to Be Timely and Professional
Many people who want to work in the cannabis industry tend to have a hard time getting places on time. It's important that you show up for your interviews at the scheduled time (we suggest 15 minutes early) and ready to talk about their business and the ways in which you can help them.
Dress professionally. It's a good idea to wear dress pants and a nice button-down shirt for men or blouse for women, for your interview. Although more casual clothing might be acceptable once you are employed, your job is to make for your interview. For management positions, we even suggest wearing a suit.
As a final professionalism tip, make sure that you don't accept an offer with a company unless you plan to follow through. Many people like to blitz several different cannabis companies with their resume and application and hunt for the best job fit for them.
But if you make a commitment to a company to do work for them, you need to follow through. The marijuana industry is a small world and if people hear that you aren't loyal or find out that you accepted a counteroffer last minute, they won't be happy about it.
Know What the Job Will Entail
Many people feel like working at a dispensary or grow house will be just like working at a head shop. They want to come into work and take it easy.
They might expect to see only a few actual customers a day. But they are in for a surprise. Working in the medical marijuana industry means doing a lot more for people than just selling them a product.
You will need to be patient with people and take them through the products that you offer telling them how each thing can help with their ailments. You will be working helping elderly and sick customers find the products they need to feel better.
It's important to take the job seriously and demonstrate that you do to whoever is interviewing you. Tell them about how important it is to you that you share the benefits of medical marijuana with those that need it most.
For those who are applying to work at a growing operation, your expectations might be off as well. You may think that you will have a simple job where you can sit around tending to marijuana plants.
But the reality of the situation is that working at a marijuana nursery is a hot and dirty job. You will be doing lots of physical labor for many hours at a time. It's important that you're prepared for the demands of the job.
More Tips on Finding Cannabis Jobs
Finding a job in the cannabis industry shouldn't be too difficult if you know where to look. Just make sure you take the time to write a nice resume and present yourself properly to ensure you land a position.
Ready to apply? Learn more about cannabis jobs and find cannabis job openings here.