6 Things That Can Assist Your Cannabis Career Resume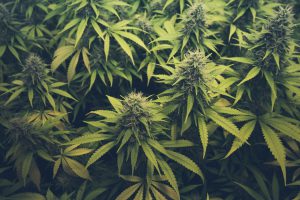 You've been thinking about breaking into the cannabis industry for a while. You're passionate about what it can do for people and maybe you even use it to help solve some of your medical issues as well.
Passion is the first step to building a great cannabis career but it won't impress an employer. What you need is a killer resume and we don't mean pretty paper, artistic fonts and a huge photo of yourself. We mean content.
But what if you don't have experience in the cannabis industry yet, how are you supposed to showcase your skills? Consider what you are currently skilled at. What do you do in your current position?
1. Experience in a Regulated Industry
Cannabis is a highly regulated industry. That means that they have to be ready for an audit at all times. If you've worked in an industry that's faced with the same kind of regulations and scrutiny such as medical, alcohol, and food – this can be applied to the cannabis industry.
In your resume bring attention to the fact that you've worked in these places and give a list of achievements that you've made while working there.
2. Startup Experience
If you've ever worked in a startup company, the skills you learned there will transfer over quite well to cannabis jobs. On your resume give the name of the startup and list a few examples of how you turned the company into something bigger.
3. Background in Sales
At the end of the day, cannabis industry jobs are all about selling a product. They need someone who has experience in sales and who knows how to reach out and identify with their target market.
They also need someone who is familiar with the product. That means you have a lot of research to do before your first job interview if you've never worked in the marijuana industry. As long as you're able to show them that you know what you're talking about and have a drive for sales, you have an opportunity at landing the job. If you can, maybe bring up your sales numbers as well from previous sales jobs.
4. Be Curious and Ask Questions
The cannabis industry is booming and has been booming for a while but there is a lot that's still unknown. Again, policies and information are constantly fluctuating and changing. That means you have to be willing to ask questions and learn new things on pretty much a daily basis.
If you're willing to be taught, learn, and even teach yourself a thing or two outside of work you'll flourish in this cannabis career. It's not too hard to show that you're ready to learn while in the interview.
The key is to do a little research about the company and ask the interviewer questions about them. Show that you want to understand the industry and the company you are interviewing with.
You should also ask how you fit into things and find out more about your role in the job at hand. The interviewer will appreciate your curiosity.
5. Have a Passion for the Product
It's hard to be a successful salesperson if you don't have a passion for the product that you're selling. How can you persuade someone to buy something if you can't think of any good selling points or if your pitch sounds disingenuous?
Being a cannabis salesperson is about more than having some cannabis knowledge or knowing the target audience. It's about loving what you do. If you're enthusiastic the client will be able to read the energy in the room and get excited too.
6. Digital Marketing
Maybe you don't want to be in the sales department of things. Maybe marketing is your game. If you're good at it, that's something that any industry could take advantage of.
While anyone can bring up how to market a product in a board meeting, the future is now. Digital marketing is something that every single company should be doing.

If that's your background, bring attention to it. In the cannabis industry social media can be tricky to get around regulations, so do you research on social media and cannabis prior to discussing with your potential employer.
How to Showcase Your Skills on Your Resume
Now that you know what hiring managers are looking for as far as skills go, let's talk more about developing your cannabis resume. We'll start from the top with your header.
First, your header is the place where you put your name and contact information. If you don't have a professional email address, get one!
Next up is your objective – this is the section where you tell your prospective employer how you can help them. When a business owner posts a position, they will tell you what they are looking for and what background experiences they require. This is the section where you tell them what you have and how that matches what they want. If you've never worked in the cannabis industry, this is where you would bring attention to the qualifications you do have from another industry and spin them to work with the cannabis industry.
Lookup a list of job responsibilities for the position you are applying for in the cannabis industry or use the responsibilities provided in the job description to carefully pick out the skills you highlight on your resume not only in the skills section but in the bullet points following the appropriate past job experiences as well. Again, you don't need to have had a job in the cannabis industry to be able to spin things. If you've had a job in sales or even digital marketing, list these jobs. Your resume should go back 10 years if you have it but should not be more than 2 pages long – save something for the cover letter and interview. Do not leave jobs out to create visual gaps in employment. If you do have a gap – you may want to explain it in your cover letter.
If you have a college education, list it. No matter the degree, it might give you a leg up against those who don't have a degree at all. List any certifications you have (including first aid or CPR) and of course any training classes you may have taken to improve your chances of getting hired.
Take the time to really read your own resume. Make sure you don't have any misspelled words or incomplete sentences. Be a professional! Use the pointers we've talked about here today to buff up your resume and flourish in your new job field.
If you are looking for assistance in creating the most prefect resume, we offer a cannabis resume review done by one of our Employment Specialists and includes a resume template and interview tips.
Are you ready to send your resume off? Check out our list of cannabis job openings!