Working in the Cannabis Industry: Not Just for Budtenders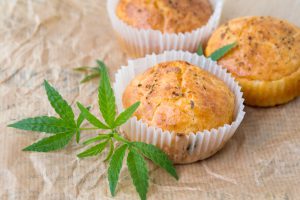 Your skill set may be exactly what you need to benefit from the growing legal cannabis industry.
The legal marijuana business has created over 211,000 full-time jobs across the US, and not all of them are for budtenders. This suggests that it's generating more employment opportunities than any other industry. Here are some of the positions available for those interested in working in the cannabis industry.
Delivery Person
There are medical marijuana patients who can't make it out of their home to pick up their medical marijuana. That's where you come in. You can work as a delivery person for a local dispensary.
To qualify, most companies require a valid driver's license, no criminal background, and a clean driving record. Some will have additional conditions in accordance with local laws and regulations. Ask your employer what else you'll need.
As for your skill set, focus on improving your communication and customer service skills. This will help you with the daily face to face interactions you'll encounter with clients and employers.
Dispensary Manager
Same as any retail store, a dispensary needs a manager. You'll be responsible for supervising employees, accounting, cashiering, scheduling and other duties necessary to run the store properly. However, in the cannabis industry you will also need to know your specific state laws and how to deal with state inspectors looking to make sure you are abiding by these laws.
The ideal candidate will have retail skills and proven experience overseeing employees before, preferably in a fast-paced environment. While it's not always required, previous experience in a dispensary is a huge plus. Experience working, even has an assistant manager or budtender at another dispensary could give you what you need to get ahead of the other applicants.
Security Guard
Dispensaries, medical marijuana cultivation facilities, and manufacturing areas all need security. Your job would entail protecting and serving the legal cannabis site.
This is a great position for veterans and first responders. The self-awareness and reaction times you refined in those placements will benefit you as a guard.
To qualify, you'll need to be, or become, certified as a guard. If the job requires you to be armed, you'll need to obtain your license to carry a firearm, however due to the old Cole Memo, many places restrict their security guards from carrying guns in dispensaries.
Production Manager
Production managers are known for being the one to oversee the cannabis processing factory. Your job will entail accounting for operations, managing budgets, and overseeing staff.
Communication skills are crucial in this role. You'll be the contact for clients and employees and need to be able to remain calm under pressure. A strong ability to meet deadlines is another key skill you need to be successful while working in the cannabis industry as a production manager.
If this sounds like the right fit for you, begin by educating yourself on the applicable cannabis laws. You may need to be over the age of 21, have a medical marijuana card yourself, or other regulations determined by your state. Previous management and cannabis experience is usually required.
Marketing / Sales
Companies are popping up in the cannabis industry and they're all in need of marketing and sales gurus to promote their products. Social Media, Digital marketing, PR outreach, and graphic designing are examples of the type of work you'll do as a marketing professional working in the cannabis industry.
To be successful, you'll want to have super communication skills, meet deadlines, and be a digital nomad. Companies are interested in creative and innovative thinkers who can help them grow to the next level. If you have the analytical skills necessary to forecast and identify trends, that can be an added bonus for employers.
Along with being in accordance with local regulations, you may also be required to have a bachelor's degree or experience in a related field.
Contracts for Working in the Cannabis Industry
Did you know that you can get a remote position working in the cannabis industry? This is actually a growing trend for ancillary business in the cannabis industry! That means you can benefit from the growing business without having to work a daily 9 to 5 routine. These remote positions include:
Website Manager
Digital Marketer
Virtual Assistant
Freelance Writer
Freelance Photographer
Brand Ambassador/Influencer
Marketing / Sales
Business Development
Human Resources
Some of these will require that you live within the legal state boundaries and have a contract signed and may require you to go to a location once a week or once a month. Others you can work for strictly online from your own home, using video conferencing for your meetings. This is a great opportunity for those who desire flexibility in their schedule.
Where to Job Search
Finding a good paying job in the cannabis industry will require you to live in a legal state, be over the age of 21. Figure out exactly which cannabis job is right for you with our guide before applying.
If you feel like you're ready to start working in the cannabis industry, try networking, referrals, and job search sites. You can even find niche sites that focus on this industry. You'll be surprised how many legal marijuana jobs are available many more positions than we have even mention above!
Come prepared with experience, a degree, and in accordance with local regulations. Although there is a multitude of jobs available, you could be going up against someone who checks all the boxes on an employer's list. That is why, not matter with openings you are looking at, we suggest taking some type of cannabis training.
Cannabis training shows potential employers that you are serious about that cannabis industry and sought out training at your own expense. HempStaff offer cannabis training both in-person and though live webinars.
Wrap Up
If you're interested in working in the cannabis industry, you came to the right place. Visit HempStaff's cannabis jobs section to learn more about cannabis and hemp opportunities available for hard-working adults looking to break into the legal cannabis business.