Are Careers in Cannabis Right for You?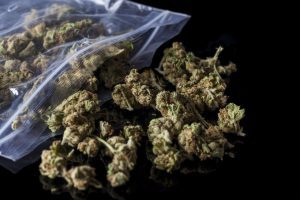 If you're searching for a lucrative career opportunity in 2021, then careers in cannabis may be for you. The cannabis industry in the US was worth $61 billion in 2020. And experts project the market will hit at least $80 billion by 2030. 
With more people spending money on cannabis than ever before, it pays to work in the industry. Plus, many positions are entry-level. That means you won't need experience to qualify for the role.
Sound too good to be true? Think again because, today, we're showing you how you can get a job working with cannabis no matter how much or how little experience you have.
Ready to find marijuana jobs of your dreams? Then you better keep reading because this one's for you!
Cannabis Industry Stats
We've already mentioned that the cannabis industry is growing in value exponentially. But you may be wondering: what are the other reasons the cannabis industry is a good career move? Check out the following stats for just a few.
Cannabis sales hit $18 billion in 2020, up 67% from the previous year -and that is during a pandemic and economic slowdown!
Senior-level cannabis employee salaries increased by up to 22% in 2020
Medical cannabis is legal in 34 states and growing
Recreational cannabis is legal in 12 states and growing
66% of Americans believe cannabis should be Federally legal
83% of cannabis industry employees receive paid time off
73% of cannabis industry employees receive medical benefits
The cannabis industry will add at least 26,000 new jobs to the economy over the next five years. Get your slice of the pie with one of the marijuana jobs we're about to talk about next.
Which Cannabis Industry Job Is Right for You?
The legal status of cannabis is making it easier than ever to work with this miraculous plant. Want to know which marijuana jobs you qualify for, how much does the cannabis industry pay, and more? Keep reading below.
Cultivation Jobs
From growing the cannabis plant to harvesting it for production, there are a ton of ways to get involved with marijuana cultivation. Cannabis growers, cultivation techs and trimming are just a few of the jobs you can apply for.
If you want to grow cannabis, you'll need experience and, sometimes, a degree in botany or a related field. But entry-level workers can easily find jobs, too. For example, you can work as a harvester or trimmer without any prior experience.
Entry-level cultivation techs can earn around $15 per hour starting out. More experienced cultivators in director-level positions can earn more than $120,000 per year.
Manufacturing Jobs
Cannabis manufacturing is the process of turning raw cannabis into the final, sellable product. Extraction, preparation, packaging, labeling, and more jobs fall under the broad category of marijuana manufacturing.
The skills, experience, and/or education you need for a cannabis manufacturing job vary depending on the exact job title.
A packaging or machine operator position may be no experience necessary. Meanwhile, extracting cannabinoids from raw cannabis will require significant experience and, often, a degree in chemistry or a related field.
Manufacturing marijuana can earn you a $35,000 annual salary if you're just starting out. Meanwhile, managers of extraction labs can earn over $200,000 per year if they have the proper experience and education.
Retail (Dispensary) Jobs
Working at a dispensary is another way to get your foot in the door with the cannabis industry. There are many types of retail cannabis jobs you can get. Cashiers, managers, and even security guards can find work at a dispensary.
Budtenders, the most popular and sought-after dispensary job, is another type of cannabis retail position. These marijuana product experts help customers choose the right products before making a purchase.
The number one skill budtenders must have is to be masters of customer service. That's because your job as a budtender will entail spending a lot of quality time with customers. Sales experience is also a plus for aspiring budtenders and of course cannabis product knowledge is paramount, the reason HempStaff offers Dispensary Training.
Cannabis budtenders are on the low-end of the retail pay spectrum, making around $15 per hour plus sometimes tips or gratuities. At the same time, VP-level regional retail managers can make over $100,000 annually.
Tips for How to Get a Job in the Cannabis Industry
Getting a job working with cannabis is no small feat. But if you start your search and fill out your application properly, you'll be one step closer to landing that position you've been dreaming about.
Have these three tips in mind during your marijuana job hunt.
Identify Your Strengths
With so many cannabis industry jobs out there, you're bound to find a position. However, you must play to your strengths. Whether that be marketing, finance, legal or administrative skills, identify what you're good at and let that guide your job search.
Get Your Resume Together
Most new entrants to the cannabis industry don't have experience in the field. But don't let that hold you back. Ensure your prior experience listed on your resume relates to the position you want to score your ideal job. Emphasize the skills and qualities you hold that the position you're applying for will require.
Create a Targeted Cover Letter
Since you probably won't have the experience, a tailored cover letter can highlight why the company should choose you anyway. Remember to keep it professional, though. It's great to highlight your love of and experience with cannabis. But remember to always remain professional and never mention any illegal cannabis experience.
Let HempStaff Help You Find Cannabis Jobs
A cannabis industry job is a great career move. Whether you're a recent grad or a career changer, there's a job with marijuana out there for you. Use this guide to help you figure out which area is the cannabis job of your dreams.
Are you searching for openings in the legal marijuana industry? You've come to the right place. Browse HempStaff's job openings now or give register on our website to be notified of future cannabis industry jobs in your area!