CBD for Novices: The Most Common Cannabinoid Explained
CBD for Novices: The Most Common Cannabinoid Explained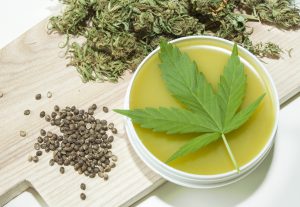 By now, you have probably heard something about CBD. In fact, 14% of Americans are already using CBD products for a wide range of reasons. Of these, 40% are using CBD for pain relief.
Another 20% use CBD for anxiety, while 11% are using CBD for insomnia.
Despite how common the use of CBD is, people still have questions. Are you considering using CBD for the first time? If so, you will want to read this CBD for novices guide, first.
CBD products are widely available in health and wellness stores. Whether you're looking for tinctures, edibles, topicals, CBD oil Australia or any CBD product in your locality, buying them for the first time can be overwhelming. Hence, it's a must for beginners to gain basic knowledge about CBD.
Keep reading to learn the basics about CBD. You will feel reassured you are making a choice that can benefit your mind and body once you do!
What Is CBD?
Your body is made up of different systems, each responsible for different bodily functions. One of these systems is called your endocannabinoid system (ECS). Your ECS plays a part in regulating:
Sleep
Pain
Appetite
Immunity
The body produces its own cannabinoids called endocannabinoids and they naturally regulate the bodies functions. When the body is ill, there will be a lack of those endocannabinoids and the body starts to experience symptoms ranging from anxiety and insomnia to pain and spasms. That is where CBD steps in.
CBD, or cannabidiol, is a plant-based cannabinoid that is found in the hemp and cannabis plants. CBD can step in to help the body, when the endocannabinoid production is too low, to help regulate these systems. As a result, CBD can help you sleep, ease pain symptoms, and more.
One of the main reasons we experience pain is inflammation. Inflammation is the body's natural response to fighting illness, injury, or invaders. Too much inflammation, however, can cause:
Asthma
Obesity
Cancer
Heart disease
Rheumatoid arthritis
Neurodegenerative diseases (like Alzheimer's)
Type 2 diabetes
CBD might help reduce your risk of developing the conditions mentioned above.
Is It Psychoactive?
If you are looking to avoid things that get you high, do not worry; CBD is not one of them.
It is a common misconception that CBD can make you high. It does not. THC—another cannabinoid found in the cannabis plant is the cannabinoid that presents the psychoactive effects. So, unlike CBD, products with a significant concentration of THC will produce the psychoactive affect or the cerebral high.
CBD products made from the hemp plant will contain less than 0.3% THC. Those products will help manage the symptoms without producing the "high", associated with cannabis and THC. When choosing hemp-based CBD products, be sure the product has a testing label on it. You will want to first ensure that it is a quality product from a reliable source. You will want to take note of the amount of CBD in the product as well. Some people will find relief from 10 milligrams of CBD, while others may want or need 25 milligrams per dose.
CBD is non-toxic and usually does not cause side effects. Some patients are also using CBD to replace over-the-counter pain medications. By switching to CBD, you can minimize the harmful side effects that are often associated with pharmaceutical drugs, too.
However, it is important that you do not stop taking prescription medications without speaking to a doctor, first.
It is Legal
As you read this CBD for novices guide, you will likely ask yourself, "Is CBD even legal?"
Yes, it is! CBD extracted from the hemp plant was legalized federally in December 2018 by the Farm Bill. Products that are sold in the open market, like pharmacies or local CBD stores, must contain less than 0.3% THC. CBD products sold in a Marijuana Dispensary will generally contain more than 0.3% THC and is considered a cannabis product and only cardholders in medical states or consumers over 21 in an Adult-Use state can purchase those products.
If you are looking for THC, you might want to look into some of the emerging cannabis markets where THC can be purchased legally.
The Health Benefits
People use CBD for many different reasons.
Reduce anxiety
Ease fear and paranoia
Ease depression symptoms
Lower your blood pressure
Reduce intestinal inflammation
Increase intestinal permeability
Reduce anxiety symptoms
CBD interacts with these receptors and helps the body reduce pain symptoms, thereby improving your quality of life.
Conditions
Regardless of which types of CBD products you use, CBD could increase the number of endocannabinoids throughout your body. More endocannabinoids could help with health conditions like:
Acne
Epilepsy
Heart disease
Diabetes
Depression
Inflammation
Multiple sclerosis
Rheumatoid arthritis
Schizophrenia
Substance abuse
Chronic pain
CBD can help reduce sciatic nerve pain, arthritis pain, and inflammation. For PTSD patients, CBD could help treat insomnia and anxiety.
Patients with breast cancer might benefit from using CBD, too. In this study, CBD induced cell death in breast cancer cells. However, more research is necessary to determine if CBD is an ideal option for cancer treatment.
The Products
The CBD market could reach $20 billion by 2024. However, not all CBD sales are for CBD oil. Today, CBD is available in a wide range of products. Different types of CBD products include:
Oil
Gummies
Tinctures
Chocolates
Makeup/cosmetic
Lotions
Powders
Beverages
Vapes
Which CBD products you use depend on your needs and goals. For example, you might want to consider a topical lotion or patch to help you reduce joint pain. If you are trying to keep your anxiety in check or get some rest, you may consider an extract or an edible like a gummy type product.
Is CBD Safe?
Yes, CBD is safe to use. However, it is a plant and some people do have allergies to plants which may cause a few side effects, including:
Changes in appetite
Diarrhea
Fatigue
When using CBD for the first time, it is important to start low and go slow. Start with a lower dosage. If you do not experience the desired effects, increase your dosage gradually over time.
Make sure you purchase your products from a store you can trust and ONLY purchase products that have been tested.
CBD for Novices: Everything You Need to Know
With this CBD for novices guide, you can equip yourself before buying your first CBD product. Now you can find the product that works best with your goals in mind.
Want to learn more about cannabinoids, terpenes and flavonoids? Explore our cannabis training courses today.