Building Your CannaBusiness: What You Need to Know About Recruiting for Cannabis Jobs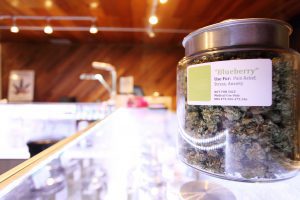 What if marijuana getting legalized was the easy part?
If you're starting a cannabis business, then you'll need to recruit the best workers for your company. However, cannabis jobs are different from just about anything else!
That can make it difficult to fulfill your cannabis staffing needs. Don't worry, though: we've put together a solid guide with all of the information you'll need to recruit the very best employees for one of the most thriving new markets!
Check the Fine Print
We've got a solid guide to how you can find and hire the best employees. First, though, you need to check the fine print.
Marijuana legalization varies from state to state. That means you may face intense restrictions regarding what you can sell and how you can sell it.
You will eventually have to train your employees on these state policies and procedures, but that means mastering them for yourself first!
Keep in mind that this is an ongoing process. Regulations may continue to be tweaked and adjusted long after initial legalization. You don't want to be caught selling edibles right after finding out you can no longer sell them due to regulation changes!
Check the Execs
Once you've checked (and double-checked) the paperwork, it's time to recruit some employees. First, you're going to need to focus on hiring various managers for your business.
Believe it or not, CEOs or current General Managers of traditional "white collar" businesses make some of the best managers for your business. This is because they bring quite a bit to the table!
Because cannabis is a relatively recent industry, there are only so many "best practices" available for you to research. By hiring executives who helped more traditional businesses grow, you can help your own company to quickly expand.
Furthermore, these executives may have some sharp ideas to help your own business stand out from the pack. It's important to establish your brand early on so you can minimize how much competition you are facing.
However, in cases of Master Extractors or Master Cultivators, this is not the case. These top-level managers should have a minimum 3-5 years working in the legal cannabis industry. These jobs are the most important and we certainly recommend looking into using cannabis recruiters to assist you in finding top notch candidates to interview and hire.
The Power of Diversity
There are many different factors you can focus on when it comes to cannabis staffing. One of our biggest recommendations is to focus on employee diversity.
It's our opinion that a diverse staff always serves to make your business stronger. And when it comes to cannabis jobs, diversity is even more of an asset than usual.
Before legalization, many people had negative stereotypes about the typical "stoners" who smoke marijuana. Post-legalization, though, the truth came out: people from all walks of life enjoy marijuana!
By hiring a diverse staff, you can boost the appeal of your business to a more diverse audience. And this diversity is ultimately the key to bigger and better profits.
Top-Notch Training
We alluded to this earlier, but let's be really explicit: you're going to need a employee that are trained.
Selling cannabis means understanding legal complexities and shifting regulations. It also means dealing with dozens of customers a day while selling the most diverse range of products in the world.
You need to craft a vision early on of what you want your business to look like. We recommend looking for employees that have already taken some cannabis training courses so they have a base of cannabis knowledge. Then you can create your own in-house training specific to your business, however not have to cover the basics in such depth if you hire those who already have knowledge of the cannabis basics.
Never underestimate the power of mentoring. Once you have a few star employees, make sure they play an active role in new employee training and orientation.
Creativity and Adaptability
It's true that every business says they need individuals who are creative and adaptable. However, trust us when we say that this is more important with cannabis staffing than it is with other fields.
Remember when we talked about how regulations could suddenly change? Those minor changes can potentially have major impacts on you and your business.
For instance, a shift in regulations may completely change how certain products are packaged. Alternately, the maximum potency of the products you sell can change overnight.
To keep your business successful, you will need employees who can think on the fly and creatively respond to changes. Recruit employees who can successfully transform obstacles into opportunities and your business will always succeed. Look at their previous work experience and everything listed on their resume, and have good in-depth interview questions ready when your interview your candidates.
Work with Professionals
As we mentioned for the Master Cultivator and Master Extractor positions above, using a cannabis recruiting firm can find your top-notch employees, save you time and save you money!
When it comes to recruiting for cannabis jobs, why try to reinvent the wheel? Instead, you can always work with existing cannabis jobs recruitment professionals, like HempStaff.
Such organizations help you to find the very best employees for your new business. They will pre-screen all applicants (each job in the cannabis industry averages 100-200 applicants!) and narrow it down to the top 3-5 to send you. They will co-ordinate all interviews with the candidates, handle the job offer and background check even. And that makes it much easier to be successful from the very beginning!
Cannabis Jobs: The Bottom Line
Now you know how to find the best employees for various cannabis jobs. But do you know who can help give you the edge you need?
At HempStaff, we are dedicated to helping your "growing" business grow even larger. To see how we can help with recruitment and training, contact us today!