Women in Cannabis Jobs… Where do we fit in?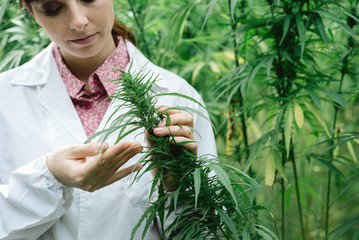 Women in Cannabis Jobs… Where do we fit in?
The Answer: Everywhere!
HempStaff is an industry leader in hemp recruiting, cannabis recruiting and cannabis training for dispensaries. Our Cannabis Recruiting Division focuses on finding the best employees for all types of hemp jobs and cannabis jobs. We have placed thousands of employees in legal marijuana jobs, nationwide, and understand how integral women are to the workplace – especially since one of our founders is a woman and two thirds of our internal employees at HempStaff are women as well!
Currently, HempStaff has over 50,000 cannabis candidates in our recruiting database, some with previous experience in legal hemp and cannabis jobs and some with no experience, but all looking for the next perfect opportunity to change their lives. Women make up about 1/3 of that total number of in our candidate database.
A recent report by Marijuana Business Daily predicts retail sales of medical and recreational cannabis in the United States will hit nearly $10 billion this year and rise as high as $22 billion by 2022. We hear from different sources that women are not involved enough in the cannabis industry or that women don't get the same opportunities as men in the cannabis industry or even that women are held to less than 30% of the industry jobs.
The fact is, women generally do not apply at the same pace that men do. Let's face it, men were more apt to be become cultivators ten years ago when the industry started to become legal. Not that women don't like to get into the dirt and plant, they just seemed to stay away from planting cannabis or were only doing it for themselves in states that allowed for a legal personal cultivation. Five years ago, the fill rate for women in cannabis was less than 20%. Two big reasons; less job opportunities overall as the industry was in its infancy and more male candidates with experience to fill those few positions.
However, a lot of those statistics have changed over the past five years. Nationwide, women have risen to the occasion, gotten out of their shell, and are actively applying and working in both hemp and cannabis businesses. Besides actually "touching the plant" in a cultivation center, extraction company or dispensary, there are many other ways to get into the industry. Everyone seems to forget that the cannabis industry still needs need accountants, chemists, inventory specialists, human resource managers, trainers and recruiters. That's where the women are shining right now!
Over the past five plus years of helping hemp and cannabis businesses find the best employees, many of the current openings are ancillary positions like accountants, inventory specialists, receptionists, administrators and sales positions. Those openings generate about 50% female applicants. Currently, women have been filling over 75% of those positions at HempStaff!
Women also make up 60% of the applicants for the scientists and lab positions. These jobs that do not require cannabis experience and can be filled by women coming from other industries. At about the same percentage, those female candidates are being selected. Why? Because women have the skills and the experience business owners are looking for – they just need to apply more. When it comes to dispensary agents, females apply about 50% of the time and land the job at the same pace.
There is a small group of women, however, that have logged their time and are now "master" cultivators and extraction specialists. And while the numbers are still low, they are increasing as the years go on. For the positions that require some type of "master" status with cannabis experience, like lead extractors and Directors of Cultivation, qualified women are only applying 10% of the time. Therefore, reducing their hiring rate in that area significantly.
"Ladies, if you want to get into the Cannabis Industry, the first piece of advice I would give you is to apply", says Rosie Yagielo, COO of HempStaff. "Females with the applicable experiences are considered as equally as men are. Many of the women entering the business are already attorneys, managers, marketers, nurses and even chefs that can take that skill set and use it in marijuana industry too. You just have to think outside of the box", Rosie continued, "do what you can to put yourself out there."
Stay-at-home Moms are the ultimate multi-taskers. And with the stigma of cannabis becoming significantly reduced, they are entering the marketplace at full force. When ready to re-enter the working world, those same skills can help you land a job in the cannabis industry -utilizing the knowledge and experience you already possess prior to your "Mom" status. Many of our candidates have years of experience in teaching, merchandising, sales, inventory and bookkeeping; all skills cannabis companies are looking for because not every job in industry requires you to "touch the plant".
If you're passionate about the plant and compassionate about the cardholder or cannabis user, you may want to work in a dispensary where you can help educate others. If this is the case, you may want to consider taking a Dispensary Agent Training Class, like the ones hosted by HempStaff. To get the cannabis information you need to help you get your foot in a dispensary door. HempStaff Dispensary Agent Training was created to help everyone have the basic cannabis knowledge needed to land a dispensary job. Don't know a thing about marijuana or cannabis jobs, but have interest in learning and potentially working in an ever-growing industry? Check out HempStaff's current training schedule at https://dispensarytraining.com to see which date and location works best for you.
If you can't get to any of them, check out our webinars to start your cannabis training. At HempStaff, we believe that knowledge is power. Empower yourself to be the best you can be. Our 4-hour training classes provide an industry overview, a concentration on the biology of the plant (cannabinoids and terpenes) and the biology of the body (the Endocannabinoid system) as well as an overview of the top 20 cannabis products that are available nationwide (how they work and proper dosing). We provide our students with a resume template, step-by-step instructions to create the resume and cover letter, and a post class resume review. Once the resume is created, we encourage our students to create their HempStaff profile, upload their resume to get in front of our recruiters, and keep their eye on our job board at https://cannabisemployment.com for daily additions.
So Women: Get educated, get involved and transform your skills into an industry that helps you and helps others!